Ha Giang, attractive tourist destinations in the mountainous northern Vietnam, where nuances of Highlander rolling mountains as a picture. Guests will not surprised from the optimism amidst the wonderful natural place to Ha Giang. With majestic scenery, rolling mountains, Ha Giang promises attractive travel destination for discovery every step of the visitors.
Motorcycles are an ideal means of transport when traveling Ha Giang by motorcyclists only you can discover all the beauty here and the pleasant experience that you will never get to sit on car.
We have a lot of motorcycles from Motorcycle clutch until Gear motorcycle such as Honda and Yamaha.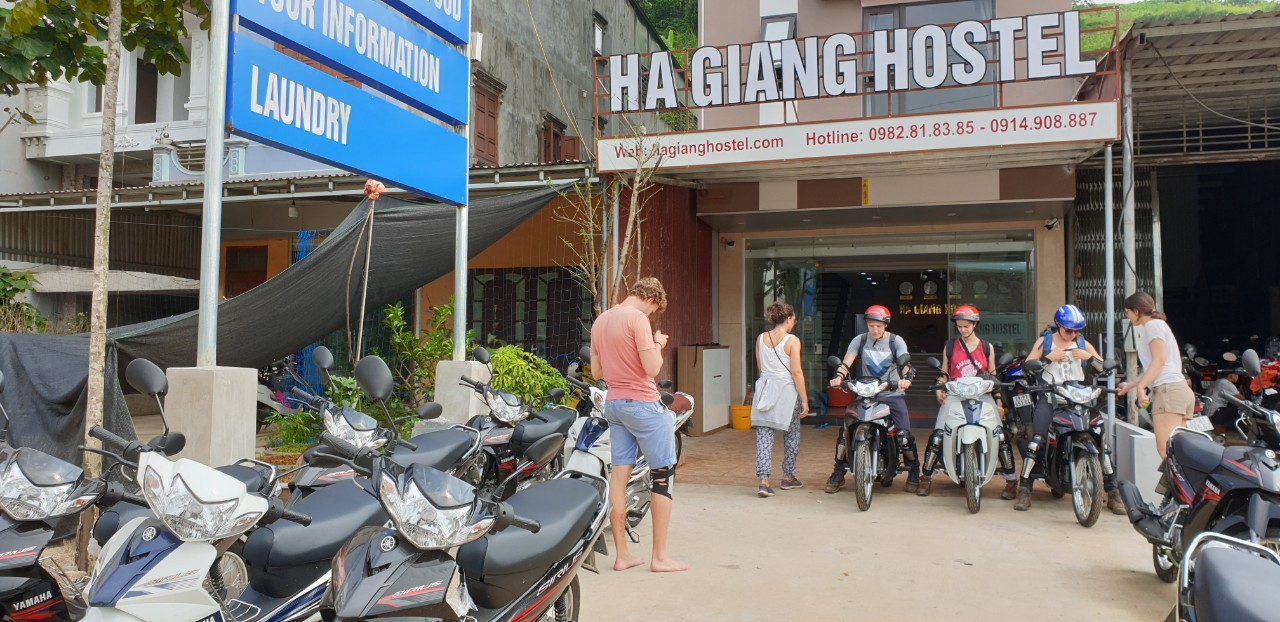 If you would like to rent a motorbike here, you should book an appointment to have staff pick you up from the bus station (free pick up)
Ha Giang Hostel
Services: Helmet – Travel map – Supply of luggage
Address: Cau Me Street (100m from the bus station)
Phone: 0914 908 887 – 0982.81.83.85